Pumps:
HDM Magnetic Drive Pump - Model H-Ranger - Serial # 208862K02324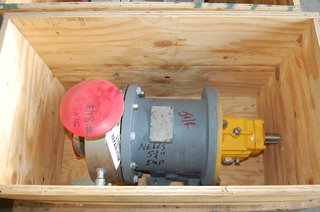 Product Notes
HMD Pumps

Model H-Ranger
Serial # 208862K02324
Model# HSJIDL
Size 2"
Coupling 1D STD
Material 316 SS
Imp Dia. 5.500
Des. Press. 185
Des. Temp. 392 F
Flange Rating 150
GPM 60
Head 111
Speed 3600

PUW5221000074
Add this item to your quote cart to get a prompt estimate and additional information.
| | |
| --- | --- |
| Category | Pumps |
| Manufacturer | HDM Pumps Ltd. |
| Rack Location | 9-D-3 |
| Rack Location | 12D1 |
| Condition | Reconditioned |
| Model | H-Ranger |
| Model # | 208862K02324 |
| Case Material | CS/316SS Jacketed |
| Impeller Material | 316SS |
| V/H | H |
| Inlet (in.) | 2" |
| Outlet (in.) | 2" |
| GPM | 60 |
| Head/Foot (ft.) | 111 |
| Impeller Size | 5.5" |
| RPM | 3600 |
| PSI | MDP 180@392F |