About Universal Industrial Assets




About Universal
Universal Industrial Assets is a full-service processing equipment solutions provider. We can help you buy or sell equipment, utilizing consignment, as well as complete asset recovery programs. Over the last decade Universal has become a global buyer and supplier working with diverse process industries such as agriculture, chemical, petrochemical, polymer, fertilizer, oil and gas, pulp, and power generation. In recent years, Universal's ability to tap new and emerging markets such as the Green revolution, bio friendly manufacturing and new plant investments in developing nations has provided our customers a global competitive advantage.
Location
Centrally located in Baton Rouge, LA and in the heart of America's chemical corridor we have over 40,000 square feet of covered warehouse space with much of our large inventory ready to ship immediately.
Professional Membership Organizations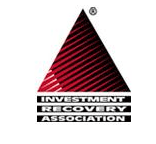 Universal is a pround member of the Investment Recovery Association. The Association is the premier resource for companies and individuals engaged in the professional management of surplus and idle assets. Universal Industrial Assets drives industry leading best practices by participating and sharing best industry practices through our membership in the Investment Recovery Association.